FREE SHOW TONIGHT!
Our FREE show in Mechanicsburg PA (Messiah College) is TONIGHT!  Starts at 9 pm, we're playing a brand new jam!! Hope to see ya there, Frances
Rochester NY! Mechanicsburg PA!
Hey ya'll,  we've got two shows coming up QUICK.  First one is a FREE SHOW at Larsen Student Union, Messiah College (Mechanicsburg, PA) on March 27——the second one is at The Bug Jar in Rochester NY, on March 30 (here's the event: https://www.facebook.com/events/469844549731185/?fref=ts Come hang!!  Road trip!! -Frances
Europe and UK dates are up!
Hey y'all, here's the poster for our upcoming tour with The Sidekicks, as well as the full list of dates (except Austria, which is still TBA) April 23 - White Trash Fastfood - Berlin, Germany April 24 - KOZ - Frankfurt, Germany April 25 - La Miroiterie - Paris, France April 26 - Sanctuary - Basingstoke, England April 27 - Sticky Mike's Frog Bar - Brighton,...
UK Tour Dates Announced! + Big Scary Monsters!
Hey everybody, we've got more Europe dates on the way, but for now here's all the UK dates we are playing this April/May (only one still TBA), all with our buddies the Sidekicks!! (http://sidekicksohio.tumblr.com/) April 26 - Sanctuary -  Basingstoke, England   April 27 - TBA - TBA April 28 - Old Blue Last - London, England https://www.facebook.com/events/103290126522634/?fref=ts ...
Thank You
Thanks again to everyone who came out to the Tune-Out last night; I was so moved to have so many kind folks interested in hearing the new songs I've been working on.  I'll never forget it.  Thanks to John Vettese for the kick in the pants to write 6 jams in a month.  This feels like a great beginning to 2013, I'm excited for the things to come.  Those who couldn't stay for...
Up Up Down Down Left Right Left Right B A Start
Philly!! We open for Up Up Down Down's reunion show TOMORROW NIGHT!!  We will be playing this one as the five piece too!  Also performing: A Great Big Pile of Leaves!! Don't miss it!! http://www.utphilly.com/event/192727/ Also, more Europe dates to come!! Love, Frances
EUROPE AND UK WE'RE LOOKING AT YOU
I am very stoked to announce that we are touring Europe and the UK this April/May with our dear friends The Sidekicks.  I'm even happier to announce that our first posted show is on MY BIRTHDAY with Smoke or Fire and Astpai in Southampton!!!  Deets here: https://www.facebook.com/events/467190936666036/?ref=3 2013, you are my new best friend.  2012, who is 2012? (get back in that closet...
New York Benefit show TONIGHT!!
Hey New York friends,  Tonight we play for a great cause with Bomb the Music Industry! And Franz Nicolay!! Don't miss this one!!   https://www.facebook.com/events/311108618997993/?fref=ts xo-Frances
upcoming shows (+ folks who gave us their...
Hey all, Today is moving day for me, got myself a new spot in North Philly with some good friends, and am finally putting in some furniture today.  I haven't updated on some things so I wanted to get that done before home life gets busy again. First off, I'm psyched to announce that we're playing 3 shows with Bomb the Music Industry! the week of Thanksgiving!! Here they are: ...
Happy Halloweeeeeen. We play Greenville, NC at The Fox Den with Dads, Souvenirs, and more! Starts at 7. Wear something scary. It's our last night on tour!!! Aaaaaaahhrrrgg!! Boo, Frances
Holy wow
Hey all, Tour ain't over yet but I feel compelled to discuss a couple things, now that Fest is over and the hotel lobby is quiet.  It's just me and the staff and Shania Twain on the overhead radio. Holy shit, has this all been a surprise. Yesterday we loaded in, soundchecked, and started our set at 3:50, and it felt really good. We'd been preparing for this tour to Gainesville...
For those who missed our Fest set, we are playing one more time tonight, at 8pm at Spank!! It's next to Loosey's, across the street from 8 Seconds!!!
TODAY I WOKE UP AND IT WAS STILL THE FEST!!
Hey everybody, if you happen to be at Fest 11 today, you are doing it right.  We play our set at the New Top Spot TODAY at 3:50 pm, don't be late!!! love, Frances
At Winning Coffee, Albuquerque, NM
tree in Dolores Park, San Francisco. Austin, Texas tomorrow.  Tour already is half over.  Taking it easy on our last day off, and making the long trip through New Mexico today… Also, FEST IS SOON! xo-Frances
NO ALBUQUERQUE SHOW TONIGHT!  Sorry guys :(    Thanks so much to everyone who tried to help us out with this, instead Marky and I are visiting our big sister, who lives in Albuquerque.  So, it's not all bad :) Sorry again to those looking forward to the show! Love, Frances
Greetings from the road. And now, some pictures:
Day one: Pittsburgh (drawn quickly as we were leaving, all the houses on gigantic hills) (leaving Pennsylvania) xo
Tour Day #1 = Success!!
Pittsburgh, thank you for a lovely night.  We shall return!  Photo by Bobby Geisler Next stop, Columbus. xo-Frances
Philly friends, come see us off (before our U.S. tour) TONIGHT at our show with Jason Anderson and Little Light at Kung Fu Necktie!! Show starts at 8 pm - $5 —  BE THERE!!! xo-Frances
Watch
craigscheihing: KING OF SURFERS! SO AWESOME.  WELL DONE CRAIG AND BANDNAME!!!
ARRRHHHGG!!! (In a good way.)
TOUR STARTS TOMORROW. And I know we've posted these a whole buncha times, but here they are again, our upcoming shows, check for your city!! Sept 8 - Albany, NY @ Restoration Festival w/ Sgt Dunbar, Mount Eerie, Sharon Von E tten, (we play at 5 pm, get yer tickets!!!) http://restfest.net/tickets/ Sept 9 - SUNY Purchase, NY w/ Swearin' Sept 10 - Allston, MA @ What We Talk About,...
Show page updated!
Hey y'all, just wanted to let you know our Shows page (look to the right) has been updated, spread the word!! ****Also, we still need help in Albuquerque, NM and Baton Rouge, LA!!!!***** If anyone has any leads, we'd greatly appreciate some!  Please send info to hopalongtheband@gmail.com Thanks xo -Frances
BAM
See you soon everybody xo
Home from tour...
..Which means I'm screwing around on the guitar, oversleeping, and doing sloppy drawings for shirts/posters for the NEXT tour.   And I can't wait to go out again, and to see more of this: Until then, more silly drawings, coffee, and packing for my move out of West Philly….For now. Looking forward to seeing you all on the road xo -Frances
mini-tour starts tomorrow!
Ohio, we're headed your way tomorrow.  EARLY. SKYLAB GALLERY SHOW WITH TWEEN, NASTY HABIT, AND MORE! Then on to Indianapolis, and GNARFEST in Chicago!! Good practice, bagel for dinner, sunset.  Diggin it. Love, Frances
I'll return from my trip to Hell...
I am so excited for all the shows we have coming up, and all the help we've gotten from friends and bands and friends in bands —- Ok.  Check out this upcoming festival in Albany, where we are playing with one of my personal favorite artists, Mt. Eerie: REST FEST Get yer tickets! While we're on the subject of Phil Elverum, this record did a great deal for me.  Heard it right...
POZ Playlist: Joyce Manor, Algernon Cadwallader
You better catch these two bands when they tour together.  Also, I've said it once and I'll say it again, "Carry the Zero" is the greatest song of all time. propertyofzack: Joyce Manor and Algernon Cadwallader are heading out on tour together in just a few days, and we're stoked to be bringing you a brand new PropertyOfZack Playlist to help promote the tour. Make sure...
Columbus! Indianapolis! Chicago!!
We are getting really into booking odd weekend tours, it seems.  In this edition, we are looking at three lucky towns! Columbus, OH!  Indianapolis, IN! Chicago, IL! - GNARFEST!  So many great bands playing this, be sure to check it out! In other news, booking is coming along better than I ever expected it to.  Thanks so much to everyone helping make this happen, we look so forward to...
Hey Brooklyn!!
Ah, the time of Hillstock has come again, and not a moment too soon!  We will be playing tonight at FREE CANDY (905 Atlantic Ave) at 12:30 am!  If you missed the fantastically wild event that was our release show, we will be playing as a 5-piece once more.  This is a limited time occurrence, as Peter and Joe are often very busy with their band, Algernon Cadwallader.  So come catch this great,...
Boston!
Hey Boston, the venue for our show tonight has been CHANGED.  You can find the new info here: https://www.facebook.com/events/197260047060919/ Hope to see you there!! xo-Frances
Recap
Hello, Warm rain stammers in through a warehouse window held taut by a rusted chain.  Golden light pours through as well.   I went out to the coffeeshop.  "Don't Cry No Tears" plays overhead.   I wanted to write about the release show that we played last Friday, because I said it on that day how important it was going to be, and it bothers me how quickly even momentous things...
Baltimore, we will see you tonight. xo, Frances
Today is a very big day (our release show!!).  Thanks to the Deli, City Paper, Phawker.com, IfYouMakeIt, Y-Not radio, The Mike Bell Show, The Key (xpn), and bloggers who have been spreading the word on this band and tonight's performance.   Deli review Metro interview Phawker interview This evening is going to be amazing.  A good friend advised me to take in every second today as slowly...
1 tag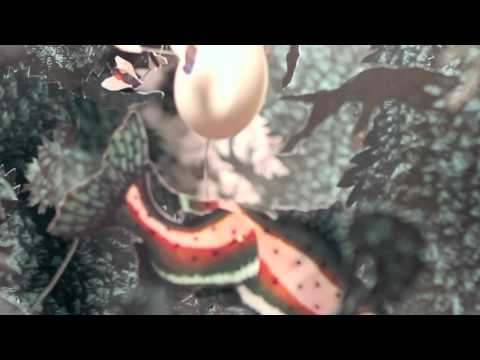 Live Y-Not Radio Session!!
Hey all, tonight at 10 p.m. we will be on Y-Not Radio, playing a live session, as well as giving an interview about the new record, and sharing a playlist of some of our favorite local bands.   You can also win FREE tickets to our release show THIS FRIDAY by sending an e-mail to contest@ynotradio.net!  What's not to like? Get in on this action!!
3 days to go...
Sitting in a hot hot warehouse with a black pit-lab sprawled out on the concrete by my feet.  His feet make faint jerky movements as he chases something in his sleep.  A little white fan is blowing some air on my back and John Lee Hooker is on.   That's how you spend a Tuesday morning. Two days ago was my last day at my restaurant job.  Even though I knew this was coming, its arrival feels...
late late nights (and shirts!!)
Hello all, I think we can all agree that Mondays are meant for staying up till 4 am printing shirts and listening to your brother DJ old jazz on the radio.  So that's exactly what we did. The amazing Gregory Labold (of Band Name and other great projects) was kind enough to lend us a couple screens, as well as the facilities of the yet unnamed screenprinting lab located at Big Mama's....